Our Services
We primarily work with individuals and families who have a strong ability to earn income, build assets, and/or who have accumulated wealth. We create strategies designed to help ensure you have enough money to maintain your lifestyle for your entire life. We encourage you to work with us so that we can take care of the financial details which will allow you to worry less and live a joy-filled life.
We accomplish this by a thorough integration of your
• Investment Planning
• Income Tax Reduction Strategies
• Insurance and Protection Programs
• Estate and Family Legacy Planning
Our strategies allow us to offer recommendations designed to help protect and preserve your income and assets, plus strive to create and grow wealth for you and your family.
We deliver the greatest value to people who have a desire to commit to a thorough wealth management approach. Our ideal client is interested in establishing a long term relationship with McGuire ~ Dyke Investment Advisors for the purpose of building and protecting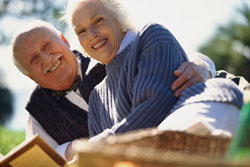 wealth and financial security for themselves and future generations.